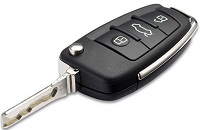 They can be no doubt that vehicle security systems have benefited tremendously from emerging technology. However it seems that there are both benefits and downsides when these technologies is used as vehicle security measures. Losing vehicle keys probably numbers as one of the most frustrating experiences that any person can have. And when you find yourself in that situation it is easy to see that the burdens which is introduced by technology becomes a greater concern than the benefits which is provided by those technologies. There is no doubt that vehicle manufacturers have a duty to provide user-friendly security systems for people who purchase those vehicles. This is why the designing of security systems is the major point of departure for vehicle manufacturers when they start using laser cut keys in the vehicles. These keys are very different from regular vehicle keys. The shank of that key is mostly significantly thicker than the one which is found on a regular key. It doesn't have the normal teeth which is found on regular keys but rather it has cuts along the interior face of the key shank.


Identifying laser keys


Laser keys have those interior cuts on both sides of the key shank and because of this it is entirely possible to insert the laser key into the vehicle ignition and both sides of the key will work perfectly. Although the laser key still has some cutting and shaping which is done to it when it's manufactured, there is not nearly as much cutting required as will be the case with normal vehicle keys. The primary purpose of laser keys is simply to ensure an even higher level of security for your motor vehicle than those which were provided by previous systems. Nevertheless the equipment which allows locksmiths to produce laser keys is significantly more expensive and therefore the duplication process is a lot harder for people who do not have the equipment. Besides the problems which people will encounter when trying to duplicate these keys, they are also embedded with transponder chips which has been preprogrammed to communicate with your vehicle system so that only laser keys which has been allocated to that vehicle will be able to unlock or start that vehicle.


Is there any downside to laser keys?


Yes there is some common problems associated with laser keys and that is the fact that they are significantly more expensive to replace and it may also be considerably more difficult to locate a professional locksmith which could successfully duplicate your laser key. Fortunately over the last year or two there has been improvements and the process has become more accessible. Not so long ago laser cut keys were only used in more expensive motor vehicles and this exclusivity had the result that they were very few locksmiths or vehicle dealers with the capabilities to produce laser keys. Therefore this people could charge just about anything for laser key duplication. Significantly more motor vehicles are now making use of laser keys and because they have become more common, it is also significantly easier to find professional locksmiths who has the ability and the skills to duplicate these keys.